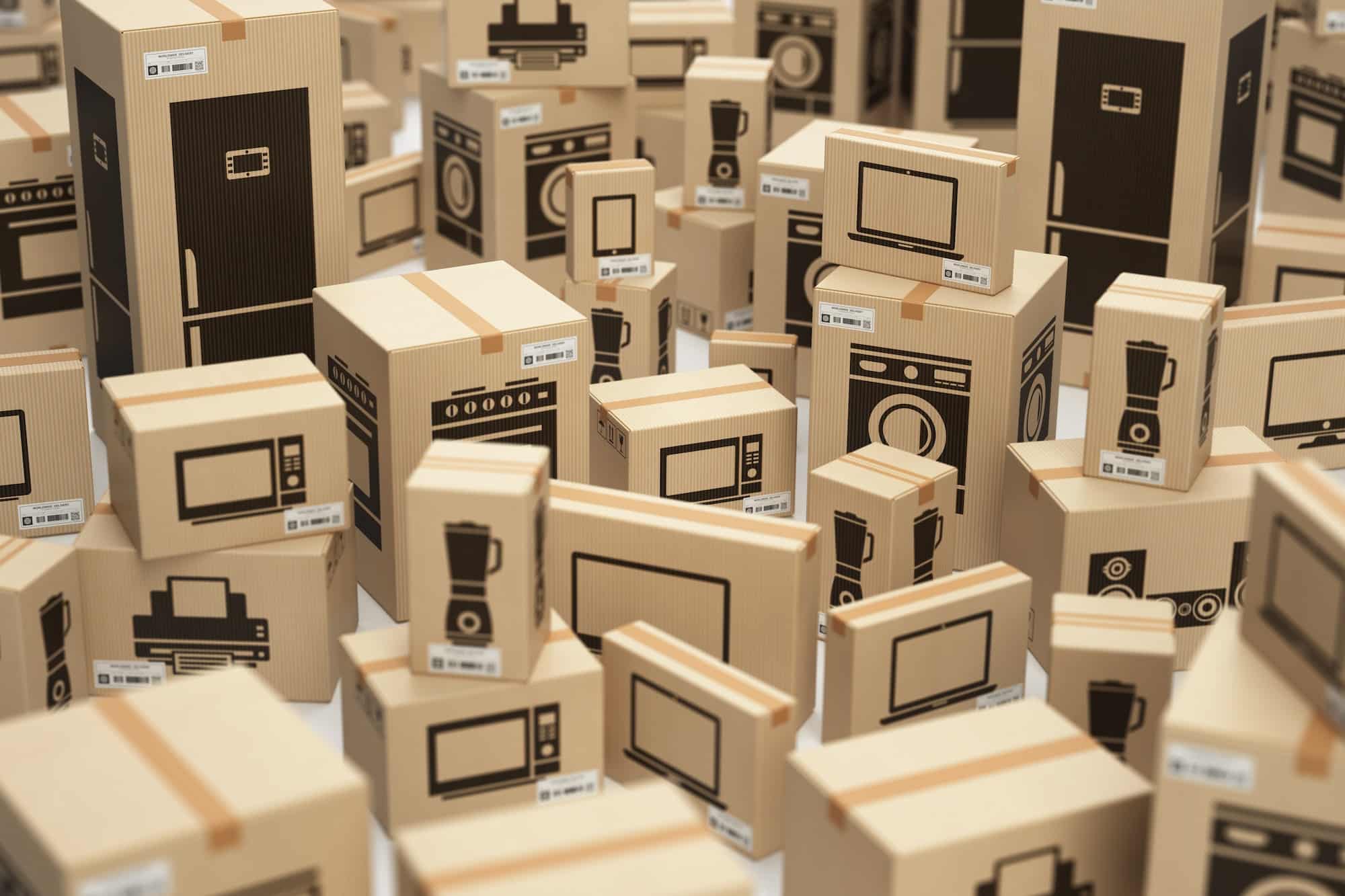 How to Create an Amazon Product Video
Looking for a new way to procrastinate? Check out Amazon's selection of product videos! From unboxing videos to customers' top picks, there's something for everyone. And who knows, you might even find something you want to buy.
Why product videos are important
Product videos are a powerful marketing tool that can help you sell more products on Amazon. They let shoppers see your product in action and provide valuable information about its features and benefits.
Product videos can also help you stand out from the competition. With so many products available on Amazon, shoppers often have a hard time finding the right one for their needs. A good video can show shoppers why your product is the best option for them increasing sales on your amazon product listing.
Finally, adding a product video is a great way to build trust with potential customers. When customers see your product in action, they can better understand its quality and how it works. This can help increase conversion rates and reduce returns.
If you're selling products on Amazon, we strongly recommend that you create
a product video. They're an essential part of any successful marketing strategy.
How to create a product video
Creating a product video is a great way to show off your product in its best light and explain its features and benefits to potential customers. But how do you create a great video production? Here are some tips:
Keep it short: around 2 minutes is ideal.
Focus on the product: don't make it too sales-y, but do make sure the viewer knows what the product is and does.
Use strong visuals: Obvious, but important. People are more likely to watch a video if it looks good.
Use descriptive captions: Helpful for people who are watching without sound, or for those who need extra information about what they're seeing.
Include a call to action: Tell viewers what you want them to do after watching the video (e.g., buy the product, visit your website, etc.)
What to include in a product video
As the popularity of videos on Amazon continues to grow, it's important to make sure your product videos are high quality and informative. By following these simple tips, you can create videos that will attract and engage customers.
Start with a clear introduction that tells viewers what your video is about.
Include helpful information about the product, such as its features and benefits.
Show the product in use, if possible. This can help customers visualize how the product works and what it can do for them.
Keep the video short and to the point. Longer videos may lose viewers' attention.
End with a call to action, such as asking viewers to buy the product or visit your website for more information.
Tips for creating an effective product video
When considering how to best display your product, a video may be the answer. Product videos are an excellent way to give customers a realistic view of what your product looks and functions like. Furthermore, potential customers can get a sense of your company's values and personality from watching your video. 
That being said, not all videos are created equal. An effective video is well-thought-out, professional, and informative. It should be created with the customer in mind, and it should be clear that a significant amount of time and effort went into its production. 
Guide to creating videos for Amazon
If you want to make an effective video for Amazon, you need to be aware of some of the most important guidelines and requirements. The first rule is to always make sure that the video is of high quality. The ideal resolution for the video should be 1920 x 1080 pixels. Next, you need to know about Amazon's creative acceptance policies.
It is very important to make multiple copies of the video. Ensure the best quality product shots and close-ups. You also need to get different items to show the product in use. Also, make sure to keep cleaning supplies handy to touch up scuffs and fingerprints. It is also a good idea to include the reviews of the customer to increase the visibility of the product listing.
Next, you need to choose the type of video to be uploaded on Amazon. You can upload the video in different formats, including MPEG, FLV, and MOV. You should also make sure to follow Amazon's specifications for video resolution and aspect ratio to be able to upload the video. Once you have the video uploaded, it may take up to six hours before it appears on your Amazon storefront.
Ultimately, your goal should be to sell a product on Amazon. This means that you must be clear about what your brand is and how it fits into the buyer's needs. In this way, you can build trust with your audience. Remember, customers on Amazon are looking for specific products, so they need to be sure that they can find what they need.
Remember to follow Amazon's guidelines, especially the content policy. If you violate it, you risk having your video removed. Amazon's policy is very strict, and a violation can lead to suspension of your account and/or deactivation of your account. Be sure to read the guidelines for your videos before you start shooting.
If you want to upload videos on Amazon, you can do so through Seller Central. It is easy to manage videos using Seller Central. You'll need to enter a title, a descriptive ASIN, and a thumbnail image, and then submit your video for approval. You'll need to wait a few hours before your video appears on the product detail page.
Technical requirements
If you're planning to add videos to your Amazon listing, you'll want to ensure that meet the technical requirements for uploading on the site. This includes file size and dimensions and ensuring that your video has the proper tone and content. To comply with Amazon's guidelines, you'll want to create a video with an approximate length of fifteen to sixty seconds and good visuals and music. Make sure that your video doesn't contain any time-sensitive or inappropriate information.
You can use comparison videos to show how your product compares to competing items. This is a bold move but can be effective if you can differentiate your product from its competitors. While you can't mention the competitors by name in your comparison video, you can use subtle language to convey the comparison. These videos work best when you can show that your product is better at solving a problem than its competitors.
When you add an Amazon product video to your listing, remember that you're promoting your brand. Make sure that the video conveys your brand's personality, benefits, and positioning. Also, ensure your video is informative and answers common questions consumers have about your products. And remember, there's no reason to be too opinionated.
Product videos are great for Amazon sellers because they allow them to create a connection with potential customers. An ideal video will highlight a product's benefits, demonstrate how it works, and show the potential uses of the product. Product videos help build trust with potential consumers and increase your sales. However, make sure that your video is made professionally and follows Amazon's rules and guidelines.
Technical requirements for videos on Amazon vary depending on the product category. Videos can enhance the customer's experience when shopping on Amazon, which reduces negative reviews. Video also helps buyers visualize your product before making a purchase. If your product is complicated, consider creating an explainer video for it.
Product videos on Amazon can enhance your listing by adding customer reviews. Using high-quality video resolution and an engaging script will improve your product's listings. Amazon's technical requirements for videos include a 16:9 aspect ratio, high resolution, and appropriate audio quality.
Content to include in a video
When you add a video to your amazon product, it's important to follow the company's guidelines for content. This means staying away from promotional statements, prices, or discount claims. Also, avoid using the video to make derogatory remarks about competitors. These guidelines are strictly enforced, so be sure to review them carefully.
While static product images can help explain a product, it's best to use video to present it in its best light. Videos have a much higher retention rate, and viewers retain 90 percent of the information they see in a video compared to 10 percent of information from texts. Therefore, the video you create for your product should be visually impressive and feature minimal dialog. It should also provide details about the product's features.
In addition to choosing the right keywords for your video, you must also choose a high-quality thumbnail image. A thumbnail image is an important component of any video, so be sure to choose one that will stand out. Amazon will automatically create a thumbnail image based on the product's URL, but you can replace it with the image of your choice. Once your video has been created, you must review the content to make sure everything is correct and then submit it to Amazon for approval.
The video length should be within a minute. Although longer videos can be uploaded, they will not have the desired impact. Keep your video under 5 minutes and introduce your product in an engaging and visually compelling way. Using the right thumbnail image will help you ensure that your video is seen by many shoppers and gets the attention of Amazon customers.
Amazon video approval takes a few days to a week and once approved, it will appear on the product page. Until recently, only brand-registered sellers could add videos to their product listings. However, this policy has changed to allow any seller to upload a video.
When you create product videos for your Amazon listing you make it more appealing to prospective buyers and boost your conversion rate. Videos can also eliminate concerns a buyer might have about the product. Amazon video content is just as important for your prospective customers as it is for you.
Amazon Product Video Types:
Lifestyle Videos
A lifestyle video is a type of promotional video that features stunning visuals, action shots, and people interacting with a product. Its primary goal is to showcase your product or brand that appeals to the lifestyle of its target audience. These videos can be made using a variety of techniques, including motion graphics, effects, and color correction.
Some examples of this kind of video include travel vlogs, tours, and essentials of life videos. They can also feature a guest with a skill or recognition. A well-produced video will engage the audience and achieve its goals. The goal is to provide entertainment and escape from the busy schedule of the average person.
A lifestyle video can be brief, or it can be long. Regardless of the length, it should feature a variety of locations that highlight the features of the product. For example, an electric bicycle company could use a lifestyle video to show young people riding e-bikes in the center of a busy city. Alternatively, a hippie-oriented video would feature hippies riding a bicycle at the beach.
The most effective lifestyle videos are those that capture the essence of a particular lifestyle, or something that draws people to it. Although it may be tempting to cut corners, it's important to ensure quality and create an authentic connection between the person in the video and their audience.
Explainer Videos
Regardless of the product or service, you are promoting, an explainer video is a powerful tool in the marketing mix. This short video provides a quick overview of a complex idea and helps break down complex concepts for your audience. Using the technique of "stickiness," explainer videos can create an audience that is more likely to convert into a customer. This increases your retention rate, which means more sales.
The process of making an explainer video involves several steps. First, create a storyboard. This will help you decide which story to tell and what visual styles will be effective. Then, film your explainer video. Once the filming is complete, add a voiceover, overlay sound effects, and finish editing.
When creating an explainer video, you need to focus on a specific audience. This is important since you want to ensure that your audience will relate to the information you provide. Adding branding elements to your video is also vital. Some companies even use cartoon-style videos for marketing purposes. In either case, the pacing is a key element to keep your audience engaged. Otherwise, your video will not meet your company's expectations.
Another way to make an explainer video is with a 3D animation. Animation techniques that use a mix of 2D and 3D elements are a great way to add sophistication to your video helping your potential customers to understand the product.
Product demonstration
A product demonstration or a product highlight video allows a customer to experience the product before making a purchase teaching how to use a product. This serves as a trial period for prospective customers and can also promote a company's brand. By using language, tone, and style to convey the company's brand, product demonstrations are effective at helping a target audience remember the company and its products.
This type of video is a reliable alternative to traditional video commercials. It lets brands easily explain how a product works and removes any ambiguity. These videos can incorporate a variety of techniques, including live-action footage, animation, and infographics. For example, one such video for the online marketplace Zazzle explains how a user can create a T-shirt using the product's customization tools.
Product demonstrations can help make buying decisions by showing the kind of product you offer and its benefits and features. These videos help consumers understand how the products work and why they should buy them. They also help to convince prospective customers of the benefits of a product, which is crucial for business growth. The product demonstration video can be recorded or live streamed.
The product demo video is the next big marketing trend. These short videos can easily introduce a product and show its benefits and features to potential customers. It is estimated that about 50% of internet users look for product demonstration videos before visiting a store. The best product demo videos acknowledge the challenges faced by the audience and walk them through the product.
Company culture video
A company culture video is a great way to engage staff members and demonstrate your company's values and goals. The video can be short and sweet, or it can include interviews and soundbites from key staff members. The key is, to be honest, yet brief. The more concise and sincere your interviews are, the more impactful the video will have. The video should also end with a bang, reinforcing the goals and objectives you want your staff to achieve.
Video content is popular in the business world. People love to watch videos that showcase their companies' culture and values. Whether it's a humorous or educational video, it's easy to see why businesses are increasingly leveraging video content to showcase their core values. Ultimately, it's about building relationships with current and future employees. Regardless of the medium, a company culture video should provide a glimpse into the people, ideas, and processes that make the company unique.
A company culture video can also help recruit the best talent. Because a company is only as good as its employees, business owners need to surround themselves with talented people who understand their core values. But finding the right people can be difficult. A corporate culture video can help you attract top candidates by highlighting the company's core values, goals, and spirit of its company. Not only will this help attract the right people to your company, but it will also generate interest among people who fit your professional niche.
Behind-the-scenes video
Behind-the-scenes videos, photos, and videos are a great way to humanize your brand. They give your audience a behind-the-scenes view of your organization and highlight the people that make it run smoothly. They also give your audience a better understanding of your company culture. By adding a behind-the-scenes video, you'll be able to show your audience who your company is and how they came up with your vision.
While the purpose and style of the behind-the-scenes video will differ according to the product, the motivation behind making them is the same. The goal is to show prospective buyers how a product works and entice them to purchase it. This type of video is particularly beneficial for companies in today's connected world. Many people watch videos on the internet and watching these videos has been shown to correlate with purchasing behavior.
While product videos are often created to sell a product, they are also an effective way to build brand identity. By showcasing the product's personality, you can differentiate it from your competitors. It is also important to include a call-to-action or next-step for your viewers.
Product videos began to gain importance in the 1990s, as software became ubiquitous. While the software was great for getting complex tasks done quickly, people were often not able to understand how to use it, and these companies started to share video onboarding, demos, and walkthroughs with their customers.
Customer testimonial videos
Customer testimonials are an effective way to increase sales of your products. 92% of shoppers read online reviews before making a purchase. This is because savvy consumers prefer to buy products recommended by real people. Make sure to ask powerful questions of your testimonials so they tell compelling stories.
Customer testimonials on video can help viewers visualize the benefits of a product. It's important to note that the style of the video doesn't have to be stiff or rigid. Consider using a mock documentary setting to showcase the product. That way, the video doesn't seem overly formal.
Amazon customer testimonial videos include images to provide context and rhythm. A long video without any images can become boring. In addition to images, testimonial videos can be humorous, too. The key is to combine customer reviews with the right images to make the entire process more appealing. A well-designed testimonial video will give your customers more reasons to buy your product.
Video testimonials are another effective way to increase sales on Amazon. They build trust and help prospective customers feel comfortable with the purchase process. They also increase conversion rates. In addition, videos make great social media ammunition. Video content generates 27 times more engagements than plain text content. But, the cost of producing videos is a major challenge.
Video testimonials can boost a business's credibility and authority. They also give prospective customers a better understanding of what they can expect from a company. It's easy to convert viewers into buyers when they see a video of a customer speaking about a product. But, how do you capture the attention of your audience? Here are a few tips to make your video testimonials a hit.
A good testimonial video should show the benefits of the product. If the product is useful, customers will be more likely to buy it.